Photo Credit: Stephen Higgs
Lake Monroe (also referred to as Monroe Lake or Lake Monroe Reservoir) is a reservoir located about 10 miles (16 km) southeast of Bloomington, Indiana, United States. The U.S. Army Corps of Engineers began construction of the lake in 1960 and finished in 1965 at a cost of $16.5 million. Salt Creek was dammed south of Bloomington, Indiana and the reservoir fills the valley to the northeast of the dam extending into adjacent Brown County.
The lake is 10,750 acres in size, the largest body of water in Indiana. Its watershed covers 441 square miles, extending into six counties.
The lake itself is in Monroe County, with portions extending into Brown and Jackson counties. Maximum lake depth is 54 feet with an average depth of 17.3 feet. Capacity varies from 292 gigalitres (237,000 acre⋅ft) to 428 gigalitres (347,000 acre⋅ft) depending on water level.
Lake Monroe is home to approximately 355,000 acres of deciduous forest in the watershed. This includes 175,000 acres of forest owned by public and non-profit entities. It is also home to three recreational areas (Fairfax, Hardin Ridge, and Paynetown).
Indiana's only federally protected U.S. Wilderness Area, the 13,000-acre (53 km2) Charles C. Deam Wilderness Area, is located on the south shore. The pool elevation (above sea level) is about 538 ft (164 m) year-round. It is fed by Salt Creek and its tributaries.
The lake lies in the Norman Upland, primarily over impervious siltstone and shale.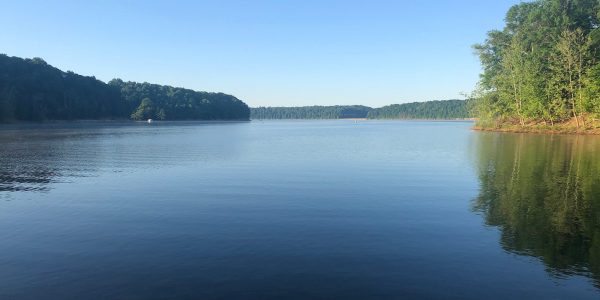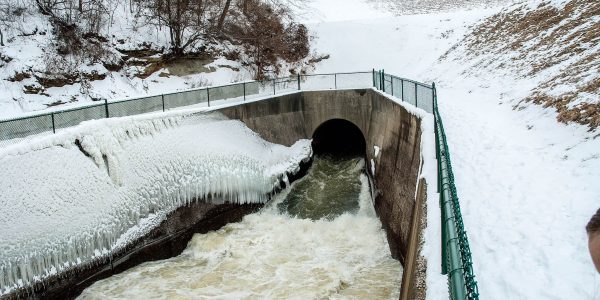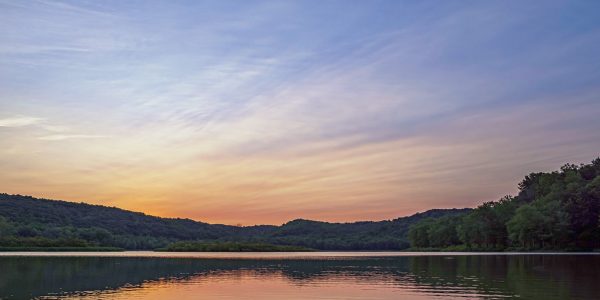 Make A Difference For Lake Monroe
Consider A Donation To The Water Fund