We depend on the efforts of our stakeholders, our most valuable assets. During the Ripple Effect Campaign, we ask that anyone with a willingness and interest become a fundraiser and help spread the word about our campaign. A peer-to-peer campaign, the Ripple Effect provides a bit of competition between fundraisers to determine whose network can generate the most contributions. That's not what it is about though, this campaign contributes directly to our Program development, allowing us to do more for the watershed and the lake.
Our campaign page is operational and ready for you to register, the campaign will last from Giving Tuesday, November 28 to the end of the calendar year, December 31.
This year, we have gone one step further in helping to assist you with spreading awareness. Below, you will find a three-step process to register as a "Funderaiser" for this campaign as well as resources that can be used in your outreach. If you have questions or need additional information of any kind, please, reach out to our Assistant Director, Mike Richmond at mrichmond@lakemonroewaterfund.org
Go to our campaign page at Ripple Effect Campaign. On the menu of donation options, click on the "I want to fundraise for this" button (looks like the image below), and follow the prompts to add a photo and set your fundraising goal. To reach our goal of $5,000 for the peer-to-peer phase, fundraising goals should be in the ballpark of $500. 
Launch your campaign – Use the media provided below to share the link to your personal fundraising page. This can be done in a number of ways, through social media, email, text, or by word of mouth. Throughout the month of December, send reminders to those that you have spoken to. Repetition is the key to initiating action.
Remember to say "Thank You." If you are aware of a donation, please reach out and send a personal thank you message. Our team will be tracking all donations, sending thank you messages from the organization, and informing you of when you receive a donation.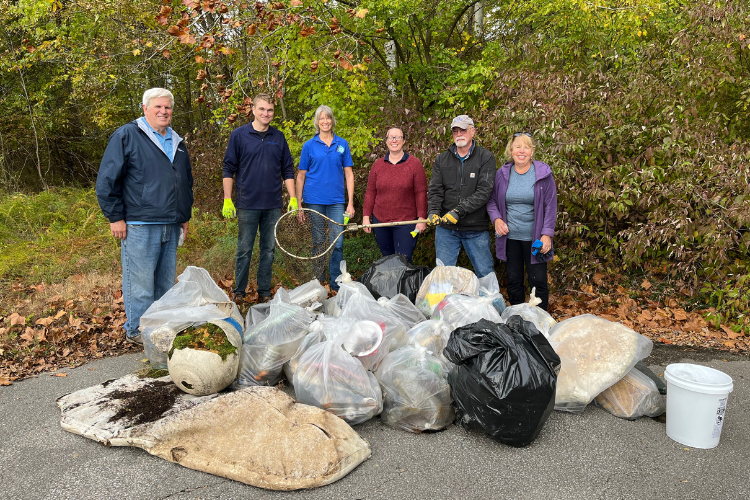 Each of these basic resources will give you enough content to use on social media and email. If you are in need of or would like alternative resources, please reach out to our Assistant Director, Mike Richmond, at mrichmond@lakemonroewaterfund.org.